ABOUT
PowHer.fit's purpose is to provide an exciting and educational environment which allows individuals of all backgrounds to establish a realistic, sustainable and healthy lifestyle. At PowHer.fit we come together to help each other through positive community support, accountability and interactive forums.
At PowHer.fit our goal is to help you develop and maintain progress throughout your fitness journey. We provide the necessary tools to attain your goals through nutritional discipline, resistance weight training, high intensity interval training and proper rest. Through our interactive program and your hard work, you will not only experience fat loss and increased muscle mass, you will also build a stronger mindset, a boost in confidence, cultivate relationships and experience a better quality of life. With consistency, diligence and dedication from US, we will help develop a more powHerful YOU!
Our Mission is to help encourage you to become a better version of yourself while realizing the importance and value of community. For we are stronger together and aspire for every member to feel powerfully YOUnited.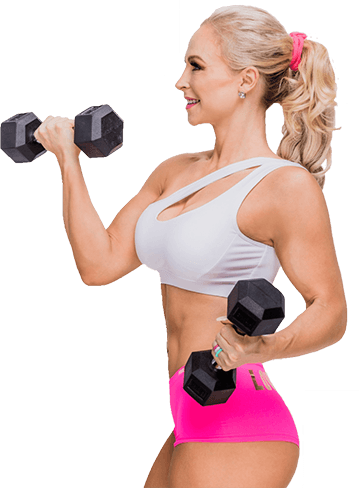 RANDA CARRABBA
Motivator, Fitness Influencer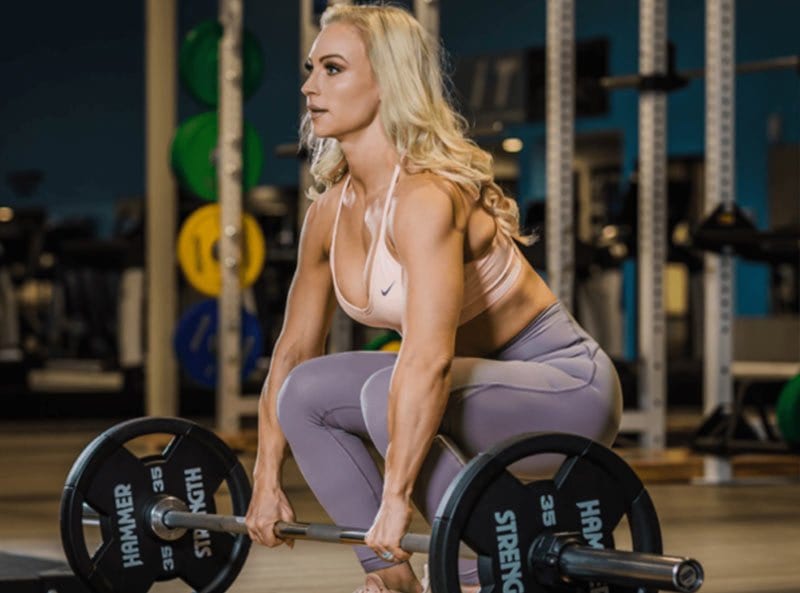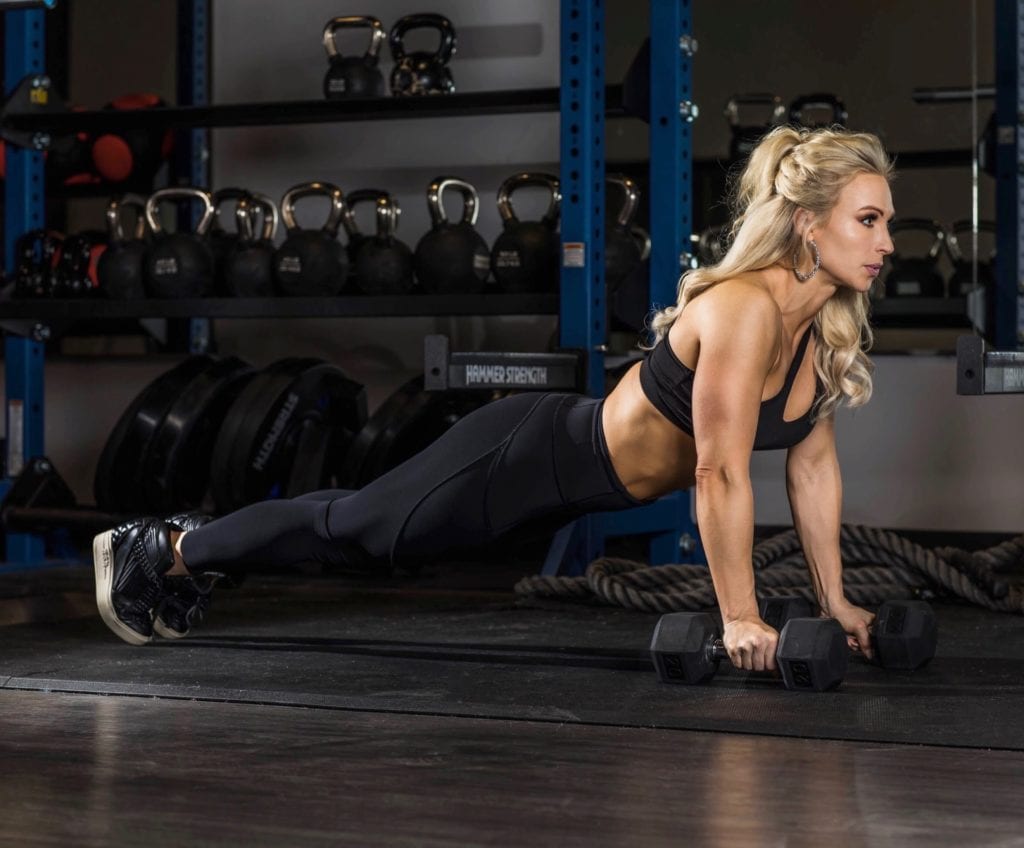 Over the past 5 years, Randa has lost 40 pounds, steadily reduced her body fat percentage while also gaining lean muscle mass.
Her lifestyle is proof that with sustainable and balanced nutrition (she eats over 200 grams of carbs a day!) along with strength and resistance training, the mind and body can begin to function at its true potential. Through her own lifestyle and fitness journey experiences, she believes in aging in reverse and feeling better each day that she is blessed with.
Randa is on a mission to encourage women to become better and healthier versions of themselves!
Randa Carrabba is the founder of PowHer.Fit, a fitness lifestyle brand designed for women of all ages. Randa knows that no single approach is right for everyone so she designed PowHer.fit to be tailored to people's skill levels, available time, and location to exercise.
Before devoting her work to PowHer.fit, Randa was an accomplished boutique owner of Southern Jewlz Boutique. She was featured in USA Today for her use of social media in the Boutique industry, as well as making the 11 spot on the Aggie 100 in 2014. After marrying Grant Carrabba in 2017, she launched her own lifestyle blog at RandaCarrabba.com as well as became a social media influencer. 2018 brought the launch of her own clothing line – Randa Carrabba the Label. Now 2019 she is excited to add PowHER.fit to her resume. Grant and Randa are both graduates of Texas A&M University and they reside in Bryan, Texas with their two miniature English bulldogs Bucky and Barbie Love.
Randa's passion is helping people live a healthy lifestyle. Randa has struggled with her weight and decided once and for all to kick the fad diets and start living a healthy lifestyle. She has lost over 40 pounds since 2014, and is in the best shape of her life thanks to eating a healthy and sustainable balanced nutrition. Randa believes with strength and resistance training, the mind and body can function at its true potential.
Randa has worked with brands like Lululemon, Tru-Fit Gyms, Orange Theory Fitness, Clean Juice, Cutting Edge Chiropractic, Ancient Nutrition and others to promote a healthy and active lifestyle. She looks forward to motivating and you on your journey and welcoming you to the PowHer.fit community.
BEN CRANE
Strength Coach, Trainer and Nutritionist
Ben has helped dozens of women (including in College Station, TX) transform their bodies and their self-confidence through smarter exercise structure, sustainable nutrition guidance, and realistic expectations.
Ben has been passionately involved in fitness for well over a decade, and considering he is in his mid 30's and still winning transformation contests against other personal trainers, he clearly knows what it takes to stay fit after those easier youthful years are behind you. Ben separates himself from other trainers by taking a more inclusive, holistic, and integrative approach in how he coaches each client.
He evaluates your personal preferences, availability, fitness history, current limitations, season of life and numerous other variables when deciding the best approach to making both your body and mind improve together. His professional method and personal touch has out-performed his colleagues by producing more prize-winning transformations than any other trainer, including two Top 10 finishers at the national level in both 2017 and 2018, both of which were women right here in College Station!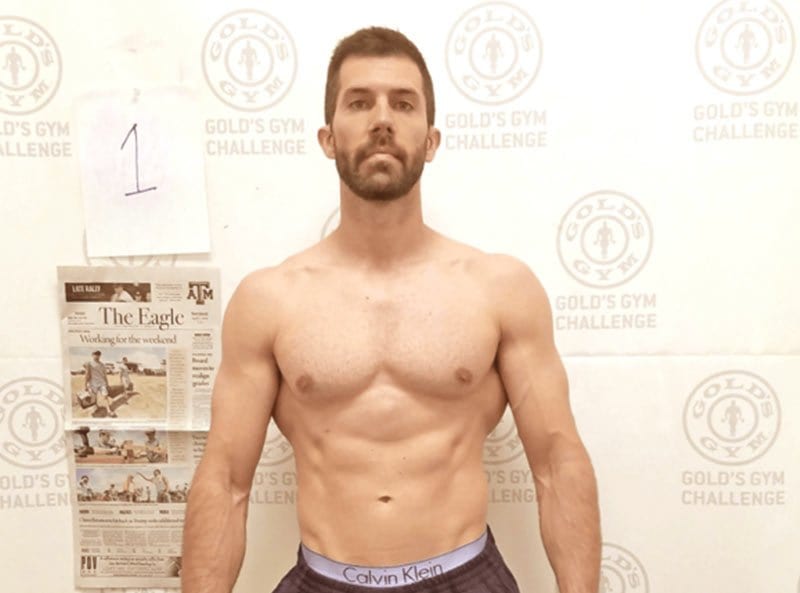 Ben's wife recently graduated with her PhD from Texas A&M (Whoop!) and was hired by the University of Wisconsin in Madison. Ben happily moved so his wife could chase her dreams in academia, and he has since transitioned to exclusively online personal training through his brand Do What You Can't. The lower cost and greater convenience of training online make his coaching more accessible and in many cases more effective, allowing him to chase his dream of changing more lives in more places.
To be a great trainer, it is not enough to just know what the textbooks say. You have to be able to communicate your knowledge clearly in a way that resonates with the individual, and adapt that instruction at a moment's notice. Even when working one-on-one, trainers rely mostly on verbal communication to produce accurate motor signalling from the brain. Having worked with hundreds of different individuals, Ben has mastered the art of communicating his coaching instruction effectively through both written and verbal guidance in his online programs. For when that isn't enough, he provides video instruction for every movement prescribed and video analysis for any movements you find particularly challenging.